Frequently Asked Questions
Did not find an answer for you own question? Ask Question now.
General Questions
Do I need pay for file conversion?
360Converter provides free service to customer for each service for certain amount of time. For example, you can transcribe 3 minutes video/audio file. To transcribe more than that, you may buy Conversion Point.
Is any limitation?
If you a guest, you maximum number of files you can convert in one day is 3, maximum size of each file is 50M.
If you a normal user, you maximum number of files you can convert in one day is 20, maximum size of each file is 200M.
Is my file uploaded kept private?
The file you uploaded is kept during the period that is from the point waiting for conversion to the end of conversion. After that, the file will be clean up completely by system automatically. The result files, is only valid 48 hours, 2 days in system. 2 days later, it is also deleted.
What benefit it is to be a member?
Be member, you will have more files allowed to convert a day, much more big size is allowed to be converted.
How to delete my account?
Login 360Converter, click profile icon on top right. Click Account Settings, from bottom of the page, you can delete your account.
Note: 360Converter does not accept Data Erasure Request or Delete Account Request from any third party. Therefore, any such request will be ignored intentionally.
What is conversion point?
360Converter provides certain amount of time for each service. To unlock unlimited time, you need conversion point.To learn more, check Pricing
Why cannot record audio/video in Safari?
To use the MediaStream Recorder API with Safari, you have to activate the feature from Develop > Experimental Features > MediaRecorder.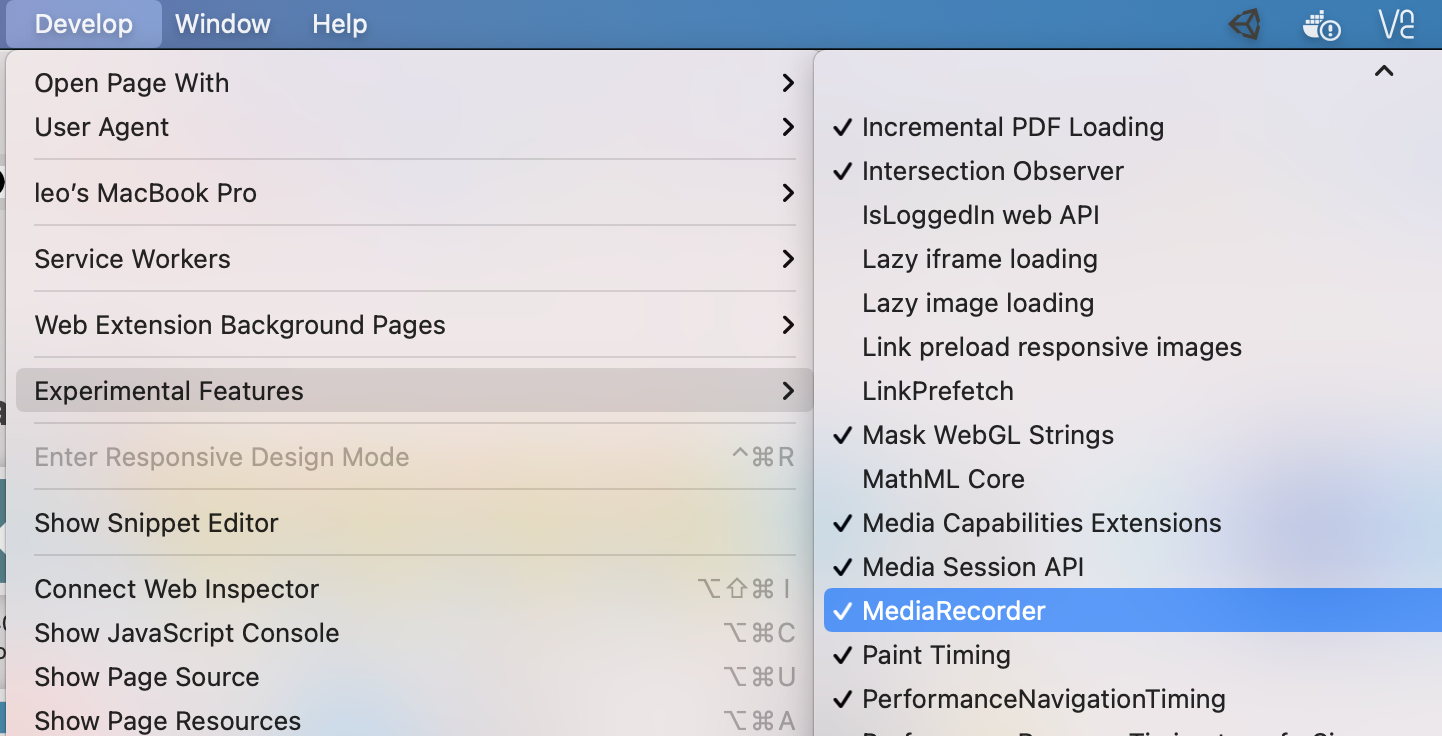 Online Services
Failed to convert my file, got error message, 'not supported format'?
Not all formats of file is supported, including conversion, hence, you would got a error message like this.
But we always try to provide the best service for you, so any file format you want us support, just send feedback to us
Failed to convert my file, no error message there?
We are sorry for convenient caused to you, tell us what has happened to you so that we can better serve you. Just send feedback or us
I got transcribed text from video that is of very bad accuracy, what should I do?
As processing video/audio data is sensitive, background noises can add extra complexity for conversion. Hence please make sure content in your video or audio only contains human speech without noise or less; and currently 360converter cloud platform not support conversion from song to lyrics; following things you can check when you got bad transcribed text that is of bad accuracy,
Choose correct language when submit your request that match the language in video or audio
The video or audio you requested is not a song
There is not too much noise in your video or audio
Does 360converter support conversion from 3GP to text?
Yes, 360converter cloud platform can convert 3GP to text.
What format 360converter provides for result of conversion video to text?
Currently, 360converter provides four formats,
raw text, which you copy from result text field
text file
Microsoft Document
Adobe PDF
SRT file (SubRip Subtitle file)
Besides format above, 360converter can send trancribed text to your email
And if you want other formats beyond above list, then you can download text file firstly, after that use Document Converter to convert the file to any format you want
Twice I have tried to convert a YouTube video to text but it just converts 5 minutes. What do I do wrong? I am a member.
Currently all users, including member can only convert 5 minutes each time. But you can convert file multiple times to transcribe entire file.
Later, we may distinguish member from guest - grant more time usage to member.
Why I need share my file again after I uploaded it 360Converter before?
We don't keep user's file unless user checked ' I grant 360converter to use my data for future ASR system accuracy improvement ' when uploading file. For file holding policy, please read Data Privacy.
What does 'I grant 360converter to use my data for future ASR system accuracy improvement' really mean?
We might retain your data file in future ASR training purpose, which is a process to improve accuracy of speech recognition. Although we will use it for training purpose internally, we won't share those data with any 3rd party.
Offline Transcriber
How many language can I have/install?
360Converter Offline Transcriber supports five languages. By default it has one language. Based on license you purchased, there are different option for have language, For Standard License, one language is allowed; For Premium License, you can add buy and add extra Language; For Professional License, you can add any language for free.
Please read 360Converter Offline Transcriber License.
Can I move license to another machine?
Yes, you can move license to another machine. Since license is bound to a specific hardware, you need our support to generate new license for your new machine. At same time, old license will be revoked.
Can I use a license in multiple machine?
No, the license agreement allows each copy of the license to be used on one computer. Once duplicated license usage is detected, the license will be revoked without notification.
I bought the license, but I didn't receive license. What can I do?
There could be payment issue or failure of sending license code to you. If payment issue, you could contact PayPal; if your payment is successful, you can submit your screenshot of payment to support to ask issuing license for you.
I keep getting the message: 'Failed to initiailize model'. How to solve it?
This is caused by corrupted model files or model files were partially downloaded. To fix it, delete model folder, which is
Windows

C:\Users\[your username]\AppData\Roaming\OfflineTranscriber\models

macOS

/Users/[your username]/Documents/OfflineTranscriber/models
then restart OfflineTranscriber. It will restart download the model.
If this does not help, please send screenshot content of folder that is with model name to webmaster@360converter.com. The model name could be,
English: en-US
French: fr-FR
Germany: de-DE
Chinese: zh-CN
Spanish: es-ES
For example, for English, it is models\en-US.
Also please send the log file. As to the location of the log file, please read How to Collect Log File.